Floyd &amp Partners Redesigns Logo for the Allen County Fair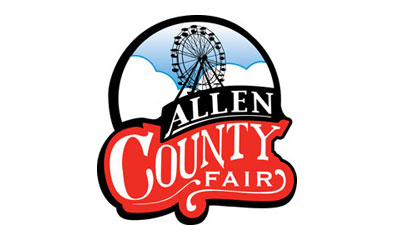 Fort Wayne, Ind - Floyd and Partners has announced that it has been selected by the Allen County Fairgrounds to redesign its logo for the Allen County Fair. The new logo will be used to promote this year's fair and is a permanent replacement for the old logo. The new design, with its iconic use of the Ferris wheel, emphasizes the Fair's tradition of providing affordable family fun.
"The Allen County Fair has always stood for wholesome family entertainment," said Bob Floyd, owner of Floyd and Partners. "So we created a logo faithful to its traditions with a design evokes a certain nostalgia."
The Allen County Fair will take place from July 21 through July 26 at the Allen County Fairgrounds on Carroll Road. For more information, visit: allencountyfairfw.org.
About Floyd & Partners
Floyd & Partners is passionate about developing our partners' brands. Our job is to conceive ideas that communicate the character and personality of those brands. We then craft messages to bring those ideas together into a comprehensive communications program that may include: brand analysis, market research, advertising, design, collateral, public relations, media, sales training, the Internet or just about anything else we can dream up. Putting all these together into a coherent whole is what we call Brand Locomotion.